Hello there,
Topic: Hands Down... one of the easiest most inexpensive way to make profitable marketing videos for any business in just a few minutes with software you already have!
If you have been reading my emails and posts for a while you know I'm a sucker for templates!  I like anything that makes my job easier and the new V3 pack of Instant Video Templates is a winner in my book.
I Made This Little Promo Video In Less Than 20 Minutes!
It wouldn't have taken that long but I pulled in my own cartoon character that got from Dollar Photo Club (which is awesome BTW) and I had to crop and edit it to get it ready to add to the template. After that it was all easy peasy!
Here are a few of the things I like about them:
- They are so easy to use...
- They work with PowerPoint, Open Office, Keynote and more.
- They come with full video training and some cool bonuses too!
- No fancy or expensive software necessary!
You simply open them up in your preferred software like PowerPoint, Open Office or Keynote and edit the text change any of the image you want then render your finished master piece as a video upload and start sharing! You can even pull the templates into Video FX (check out my review here) if you want to get a little more fancy!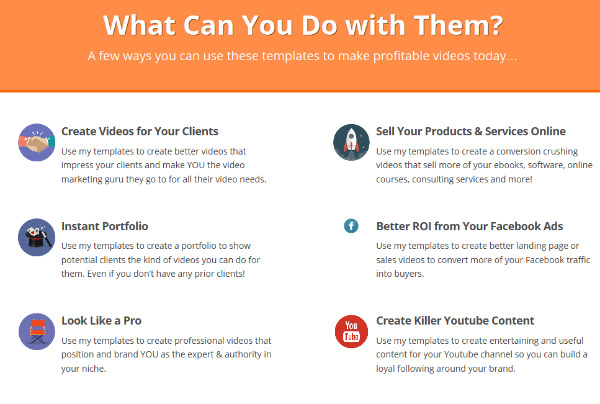 What you get:
- 14 Brand New animated video templates
You can use them to create professional looking marketing videos that convert like crazy in a matter of minutes.
- Animated and ready to go
Each template comes with it's own animated headlines, testimonials, characters, objects, backgrounds, sound effects, background music and more!
- Over 140 video graphic elements
You can mix an match them to create all kinds of videos on a just about any topic you can think of.
- Step by step video tutorials
In them you will learn how to get started quickly and you'll also learn some cool tricks for making the most out of your templates.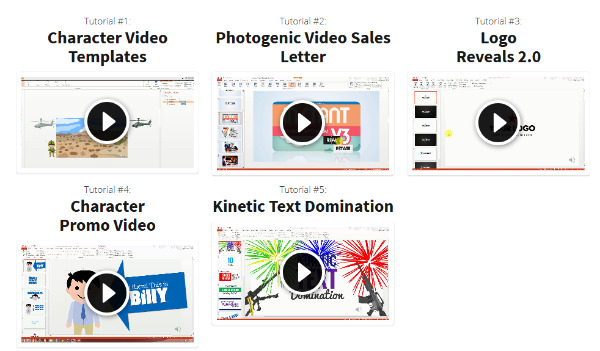 As I am writing this the launch price for Instant Video Templates V3 is still extremely low in fact you can get your hands on all of the templates for less than a dollar each, but I'm not sure how long its going to stay that way, so go take a peek ASAP!

If you understand the power of video and want to add some cool templates to your arsenal then I think you'll really like them,
Lisa
Need help of have questions please let me know!
Related articles across the web
Some of the links in the post above are "affiliate links." This means if you click on the link and purchase the item, we will receive an affiliate commission. Regardless, we only recommend products or services we believe will add value to our readers.