Hello and welcome to this week's Monday Minutes. Each week in this series I am going to share simple tips and advice that you can implement quickly to help your business become more successful.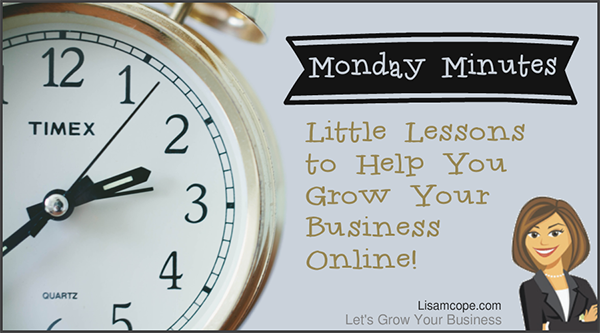 This week's tip is all about building your email list!
You've probably heard more than one marketer talk about how the money is in your list and that you have to have build one if you want your business to be profitable, but do you really understand the real value in list building for your own business?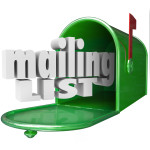 You do your research and decide to promote a specific product that offers a nice commission. Then you do a little test campaign, make a few sales and decide it's a winner so you set up a website dedicated to just this one product. You spend time and money promoting it all over the place and a steady stream of sales starts to come in. All you focus on is driving traffic to your affiliate link, because it's profitable.
Then one morning you wake up and find out that your income stream has dried up and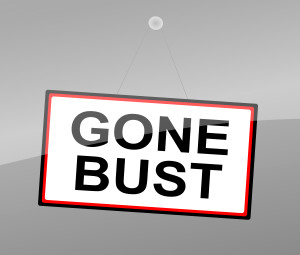 payments have stopped and you have no idea what happened. You do a little digging, contact the company only to find out they have stopped selling that product, quit using affiliates or have completely gone out of business without any warning or notice at all!
Even though you may have sold hundreds of products to happy customers you have no idea who they are and how to contact them. Your income stream literally and completely disappeared over night leaving you back a t square one. Can you guess why?
Yes, it's because you didn't build your email list!
Now let's look at this from a new perspective. You go through the entire process, pick a product, build a website and market it everywhere only this time you take it one-step further by adding a landing page with an opt-in form.

"This little is form is your golden ticket to contact people who are interested in the types of products you are promoting"
All you have to do is get them to fill it out!
As visitors arrive on your site, you can lure them in with valuable information to presell the product or service you're promoting. You can do this by offering them a little gift as enticement in exchange for submitting the form. This could be a video review or a short report with more information about the product or an extra bonus if they purchase through your link.
These people are then added to your own private mailing list, separate from the company you're promoting and you can feel free to contact them anytime you have new information to share.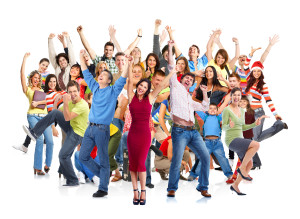 Now when you wake up to the news that your product is no longer available, the affiliate program is gone or the business has gone bust then you don't worry about losing your customers, you simply replace product A with product a new similar product B. Then send out an email telling all your subscribers that you've discovered this great product that they will love.
Another great thing about building you list is that you can develop a lasting relationship with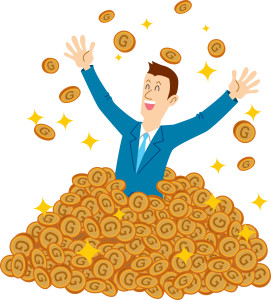 your customers by emailing them regularly and providing them with great information. Once they know, like and trust you they will gladly follow your recommendations, which is one of the best ways to ensure a continuous stream of income for your business.
Hopefully this little post has helped you understand the importance of building your
email list!
Why not start yours today?
If you have any questions please feel free to ask!
Happy list building,
Lisa 🙂
If you like this post please comment, share and fill out the short form on this page to subscribe to my list so I can send you even more tips, information and blog updates that will help you grow your business online!
Thank you for reading,


Download your free pretty blog kit here:
http://lisamcope.com/pretty-blog-plan
Zip file - No strings - No sign up required!
Inside your pretty blog planning kit you'll get 21 tips for making your blog more visually appealing along with a printable worksheet, calendar and checklist that you can use to make your blog a customer converting machine.
Don't forget to check out this weeks sponsor White Label Perks Opens Your Source for High-Value White Label PLR Content
Save
Save
Save
Save
Save
Save
Save
Save
Save
Save
Save
Save
Save
Save
Save
Save
Save
Save
Save
Save
Save