Hello and welcome to this week's Monday Minutes. Each week in this series I am going to share simple tips and advice that you can implement quickly to help your business become more successful.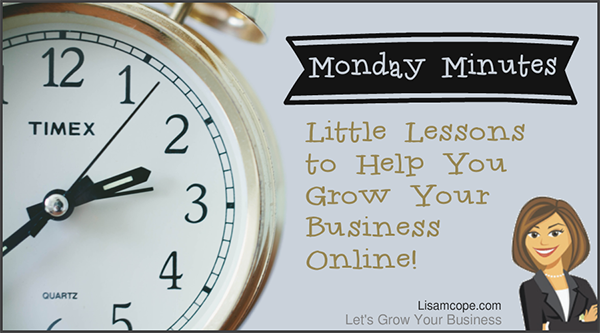 This week's tip is all about  Finding your audience, figuring out what they want and giving it to them.
Effective marketing boils down to this: Finding an audience then figuring out what they want or need and then delivering it. Keep in mind that it isn't always about selling them a product. In fact, that isn't where you want to start.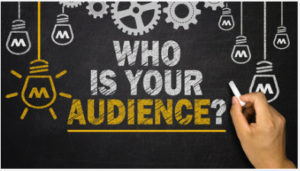 Once you determine who and where your audience is then you start building an email list and cultivate a relationship with them. That's when the magic starts to happen. You want them to get to know you. You want to help them out so they learn to like you and trust you. Only then will you be able to make an offer and have them pull out their wallets.
A good place to start is by paying attention to your website stats. Programs like Google Analytics can provide you with a lot of information like where your readers came from, what page the landed on and where they were on your site when they joined your list. That data along with demographic information will tell you a lot about your audience.
As your list grows and you start to email your readers, they will reply and get back in touch with you. Pay attention to what they're saying. And don't forget to read between the lines. Let's say you're in the parenting niche and you noticed that some of your readers are asking for suggestions on being a more patient parent. They complain about being short temperate and freaking out about little things. The real issue may be lack of sleep because the baby or toddler isn't sleeping through the night.
Dig deep and see what you can learn about your market!
Sometimes what they tell you they want isn't the real issue. On the flip side, it can be helpful to ask them for suggestions. Try to keep the questions open ended that way you will get more information to work with.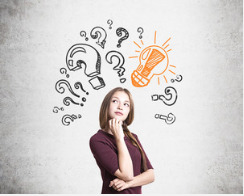 Better yet, consider having your readers fill out a simple little survey. It's quick and easy to do with Google forms or Survey Monkey. When you ask the right type of questions you'll get some great insight into what your readers really want and what they are willing to pay for. Giving them a way to interact with you will also contribute to the relationship.
Last but not least go back and look at the past emails you've sent. Pay attention to open rates, click through rates and unsubscribes. If a large percentage of readers opened the email, that's a good indication they were interested in the topic. If they clicked link to additional content, that's even better. If on the other hand you got a lot of unsubscribes, that might be an indication that either the topic was wrong or your language and overall message didn't click with your audience.
Use all the information you collect to learn more about your audience and connect with them on a deeper level. The more you know about your subscribers, the more effective your email marketing will be and the more sales you will make.
If you like this post please comment, share and fill out the short form on this page to subscribe to my list, so I can send you even more tips, information and blog updates that will help you grow your business online!
Thank you for reading,


Download your free pretty blog kit here:
http://lisamcope.com/pretty-blog-plan
Zip file - No strings - No sign up required!
Inside your pretty blog planning kit you'll get 21 tips for making your blog more visually appealing along with a printable worksheet, calendar and checklist that you can use to make your blog a customer converting machine.
Don't forget to check out this weeks sponsor White Label Perks Opens Your Source for High-Value White Label PLR Content
Save
Save
Save
Save
Save
Save
Save
Save
Save
Save
Save
Save
Save
Save
Save
Save
Save
Save
Save
Save
Save
Save
Save