Hello there,
I can't believe it's the weekend already. I hope you have some fun things planned. Before you kick into relaxation mode I wanted to remind you that there is still time to join the content intensive I told you about the other day.
In a hurry to get all the juicy details? Click here
Let's face it, there are always things we should be doing for our business and publishing content it a huge part of what it takes to be successful. We keep SAYING we will be more consistent, but then we know what happens.
Crickets – Nada – Nothing 🙁
I'm guilty of it too. But that's why I'm particularly excited about you getting the chance to get whipped into shape personally by veteran content marketing expert, Alice Seba. I adore Alice, her content it top notch and she is an excellent teacher too.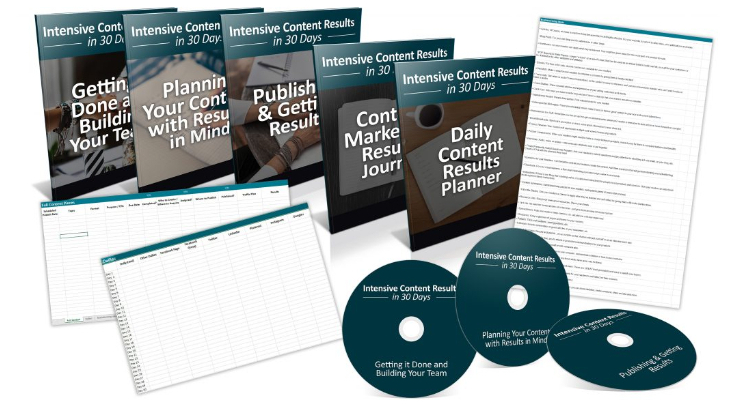 If you don't know her, she's been in the trenches of content marketing since 2002 and is a sought-after expert in the areas of online writing, content publishing and product development.
She's sold millions of dollars in content and developed hundreds of products in her time. In short, she knows her stuff and is a true honor to be able to work with her directly.
Here's what she's done:
Set up an intensive 3-day training program that takes you through creating your results-oriented content plan, how to put together your content team (many methods are actually free) and how to get 'er done.
UPDATE: The 3-Day Intensive is over, but the good news is you can still get access to the replays and the feedback is pouring in. Take a look at just a few of the comments made by her happy participants.



If you decide to jump in today you'll get the replay and a chance to be part of the 30-day challenge that will keep you accountable to that plan and get feedback to improve your results.
…and there's a bunch more. Best thing to do is go here for all the juicy details she shares in this video: http://lisamcope.com/intensive-content
If you're interested in:
Using up all the AWESOME PLR you've been collecting on your hard drive!
Want to be able to have a team regularly publishing content for you (even for FREE)
Easily getting more subscribers and sales and building your loyal fan base at the same.
Get more word of mouth for your business…without you having to ask for it
Establish your expertise as an authority and a go-to resource in your niche
Have your audience EXCITED to buy yourself instead of you feeling like you forced them.
Then you'll love this!
She's including all the training materials, recordings  workbooks, planners, transcripts and so much more. It's really crazy how much you'll be getting, not to mention personal access to her in a group environment that is full of good energy and solid support.
The coolest part is, when you join there's an option to to get private label rights to ALL her training materials, so you can learn from her and the teach your people  too.
Start thinking about how cool it would be to have your own ready to teach workshop and challenge that you could easily charge $100 or more for. Are you seeing dollar signs yet?
This is an opportunity that doesn't come along every day, so be sure to at least go take a look at it and see if it can help you grow your business. Just keep in mind that the challenge starts soon and the special offer won't last long.
If you've been struggling and you want to make 2018 the year of consistent content publishing, so that you can grow your mailing and customer lists…then go here and see what she has planned for you!
Want proof she knows what she's doing?
Here is some free content she's offering. Not only is it a great way to check out what she does, it comes with PLR, so you can use it in your business, as your own.
Click here to download everything! 
Thanks so much for reading. I appreciate you,
Lisa M Cope
If you have any questions about any of the products or content in this post please let me know. I want you to be able to put them to good use and I'll be glad to help!
Need help: http://www.lisamcope.com/help
PS. It doesn't matter, whether you're a coach, an online publisher or affiliate marketer, if you do any kind of business online there is no need to start from scratch when there is top-notch content available… and ready for you to use as your own!  so why not take a quick peek and see what they can do for you, your business and your clients!
Some of the links in the post above are "affiliate links." This means if you click on the link and purchase the item, we will receive an affiliate commission. Regardless, we only recommend products or services we believe will add value to our readers.