Hello there, I hope you're planning a fun-filled weekend!
Welcome to this weeks wrap up...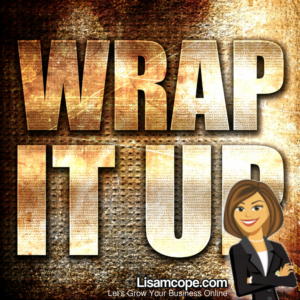 To kick off this weeks finds, let's start with the new tools on the block:
The first one is Split Test Monkey. This brand new app makes it easier than ever for you to split test your sales letters to
optimize conversions, boost sales, get affiliates excited about promoting your offers.
What I like about this app is that it does all the number crunching and tracking for you. I've seen a lot of split testing tools and not only do they have a steep learning curve you almost need a  math degree just to understand the statistics they spit out.

Not with Split Test Monkey,  All you have to do is set the tool to "auto optimize,"
and it does all the hard work!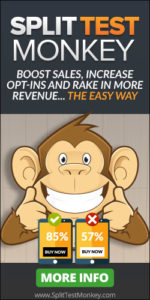 To make it even better:
There's nothing to download.
There's nothing to install.
You don't need to crunch any numbers.
Split testing is all about increasing your profits.
It's the single best way to boost your profits without getting more traffic, without raising your prices, and without spending a single cent more in advertising.
I could start listing all of the reasons why you should be split testing but I'm pretty sure is you've been doing business online for any length a time you understand the importance testing everything.
Who is Split Test Monkey For? It's for Email List Builders, Affiliate Marketers, Product Vendors, Social Media Marketers, Media Buyers & Advertisers, Ecommerce Store Owners, Bloggers, Authors & Publishers! Basically if you are selling anything online and you want to increase your ROI on the traffic you need to be split testing your campaigns!
If you have been looking for an easier way then go watch this video demo: http://lisamcope.com/split-test-monkey I think you'll like what you see!
You can save 20% when you use the early adopter coupon code:
[MONKEY20]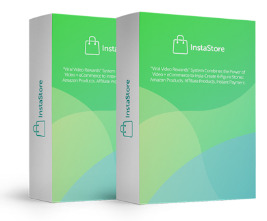 Next we have InstaStore. This software let you create ecommerce websites that sell Amazon and AliExpress products in a snap. Not only that, you can populate your store simply by searching for products on Amazon or Ali-Express, which means you can have a store with 100s of products ready to go with a few clicks. Once selected  the products are instantly populated into your website with descriptions, reviews and ratings.
What makes this software a bit different from others are these features:
- Easy, Clean store interface that sells anything!
- Automatically import curated video reviews
- Reward visitors with gift certificates
- Run contests right inside FaceBook
- Incentivized social-sharing
- Built in insights and store analytics
- Build a list with any autoresponder, or export leads as CSV
Now, this isn't for everyone, but for people who have a good grasp on what it takes to drive traffic through affiliate links it can be a real time saver.
Watch the video demo here:
http://lisamcope.com/InstaStore
Next let's talk Email
First we have the 4-in-1 Email Tool SuiteThis is a cloud based software that gives you 4 emails tools in 1 that you can use in your email campaigns.
These tools include: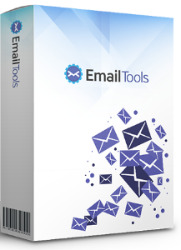 Email Timer that allows you to create countdown timers within your emails.
Email Image, which is a custom image creator that personalizes images with your recipients name on the image.
Email Video, so you can add custom video 'gifs' that play right inside of your emails.
Email Survey, this makes it easy to add surveys that people can fill out in your email and once they've filled out the survey and depending on the outcome the user will be redirected to the URL of your choice.
What I like about this 4 in 1 toolkit is that the tools are so simple yet powerful. I think when they are used properly and ethically they have the potential to substantially increase email conversions. If that's something that interests you then I recommend you watch the 2 minute video demo half way down the page here:
http://lisamcope.com/email-tools
Next we have Email Marketing Revolution. This is a brand new business in a box with private label rights. We all know how important email marketing is and this done-for-you course on email marketing is a great way for you to teach your subscribers how they can use it to their advantage.
Here's what's included: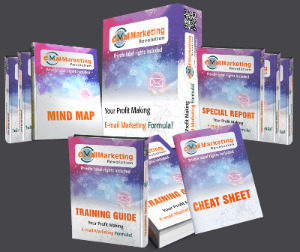 - Sales Demo Video
- Conversion-Driven Sales copy
- Training Guide (23,000 words!)
- Professional Minisites
- Email Swipes to promote the product
- Full Set of Animated Banners
- Professionally designed Graphics
If you hurry you get these bonuses:
BONUS #1: Cheat-Sheet
BONUS #2: Mind-Map
BONUS #3: Top Resources Report
You can check it out here:
http://lisamcope.com/email-revolutionPLR
Now for the Freebies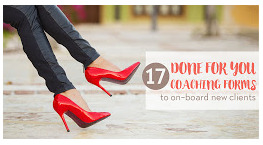 Free New Client Kit from Coach Glue If you've been thinking about branching out into coaching then this kit will help you on your way. It includes 17 done for forms that you can use to on-board and manage new clients. You can download it here: http://lisamcope.com/client-kit
5 PLR Articles on "Creating New Habits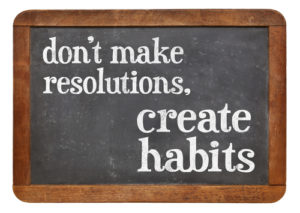 Mentioned this one last week and it's still available. If you like encouraging your readers to create new and better habits for themselves, then this PLR bundle is for you. You can use them for a short report, post them to your blog, or add them to a bigger info product
http://lisamcope.com/creating-habits
17 Ways To Use Your Autoresponder
I've talked about this one a couple of times, because I really like it and it's still available. It's 17 Ways To Use Your Autoresponder To Get More Traffic And Sales from Jimmy D Brown over at Lead Magnet Central. You can download your copy here: http://lisamcope.com/17ways
There is still time to grab $5.00 PLR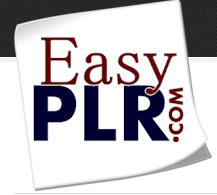 Lastly, don't forget to grab your $5.00 from Easy PLR  There is  a variety of niches. The discount is only available for a short time, so go take a peek ASAP! Get all the juicy details here:
http://lisamcope.com/easyplr
If you like this post please comment, share and fill out the short form on this page to subscribe to my list so I can send you even more tips, information and blog updates that will help you grow your business online!
Thank you for reading! I hope you have a great weekend!
Until next time,


If you missed it, make sure you check out last weeks post. I can't guarantee that you will still be able to get all the launch discounts, but you may still find a couple of good deals.
Save
Save
Save
Save
Save
Save
Save
Save
Save
Save
Save
Save
Save
Save
Save
Save
Save
Save
Save
Save
Save
Yes, some of the links in the posts I publish are "affiliate links". This means if you click on them and make a purchase I will receive some sort of compensation. Regardless, I only recommend products and services that I have checked out and believe will help you grow your business.