Hello and welcome to this week's Monday Minutes. Each week in this series I am going to share simple tips and advice that you can implement quickly to help your business become more successful.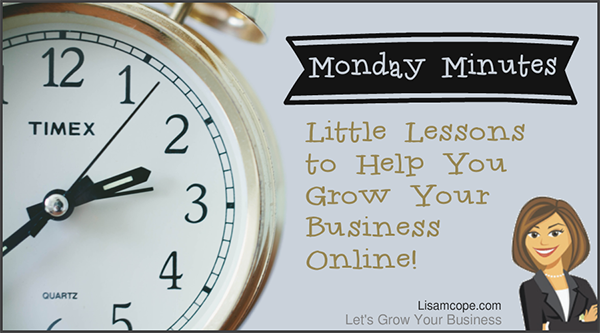 This week's tip is all about using Instagram to gain attention for your business. Instagram began in 2010 and is now one of the most downloaded apps to date.  The main idea behind this popular social site is to help users post photos that they can tweak with filters and  give people a quick peek into their world.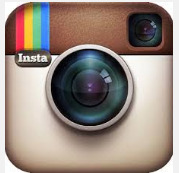 There is little doubt that  it has changed the way people share images online.  They  are posting photos of things they like, things they want, and places they visit.  You will find people and even brand with huge lists of followers eager to see what post next. As a business owner, are you ready to engage with your audience in a big way?  Instagram can help!
Statistics suggest that five million images or more are shared every single day on Instagram!  Every day, more people are joining in the fun.  Smart business owners see Instagram as a huge opportunity. They use it to draw attention to their products and services. Even better, they use it to build a relationship with their target audience.
If you aren't familiar with Instagram yet, (where have you been?) it's a mobile app that allows people to post images and videos from their mobile devices. The app has camera effects that may be applied by users in order to make their images more exciting or different.
Once users are happy with their images or videos, they can add a description along with hashtags.  Hashtags (represented with the # symbol before a word or phrase) give users an easy way to categorize an image or video, allowing them to show up in a search of that hashtag, which is a very powerful thing!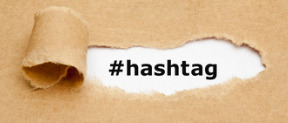 For example, if you post an image and use the hashtag #hottopic, then your image and description will not only be seen by all of your followers, but anyone who searches that particular hashtag will also see your image in their search results.
The hashtag #hottopic is just an example.  Your hashtag can be anything that you think your target audience is interested in or is actively searching for, say for instance, #golfswing or #makemoney,
Once you create your Instagram account and begin posting, you will want to start attracting followers and as well as following others.  To get the ball rolling you can follow the accounts of people who match your audience.
Search for a particular hashtag in your niche and either begin following people or simply liking their photos (you can "like" a photo by double tapping it). Leaving positive and supportive comments on photos is another way to engage your target audience.
So, when you're ready to jump on the bandwagon, just download the app and start sharing!  Once you begin using it you will see how easy and fun it really is.  But best of all, you will unlock a powerful tool that connects you in a unique way with your ideal customers.
Are you ready to stop ignoring Instagram for your business? Download your Free Guide: 21 Powerful Ways to Use Instagram to Get More Clients and start using it strategically and authentically to build a vibrant, active community that will attract your ideal client. *note this is created for coaches, but the principles will apply to any business.
You can also download a free Instagram companion worksheet and checklist here: http://lisamcope.com/instagram-worksheet
If you like this post please comment, share and fill out the short form on this page to subscribe to my list so I can send you even more tips, information and blog updates that will help you grow your business online!
Thank you for reading,


Don't forget to check out this weeks sponsor White Label Perks Opens Your Source for High-Value White Label PLR Content
Save
Save
Save
Save
Save
Save
Save
Save
Save
Save
Save
Save