Hello and welcome,
It's no secret how hot planners are, especially this time of year.
Everyone, from service providers to coaches to product sellers are looking for ways to improve their business, produce more relevant content, create better coaching programs, and market more efficiently on social media. And that's exactly where a well-crafted planner can help.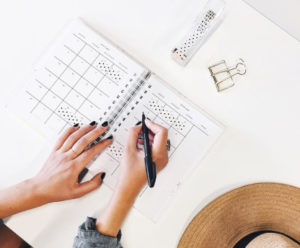 With a useful combination of step-by-step instruction and fill-in-the-blank workbook, a good planner can make it easy to achieve any goal you've set for your business.
My friends Nicole Dean and Melissa Ingold at Coach Glue have put together a fantastic selection of planners to help you reach nearly any business milestone you can imagine.
Here are just a few of the topics they have available.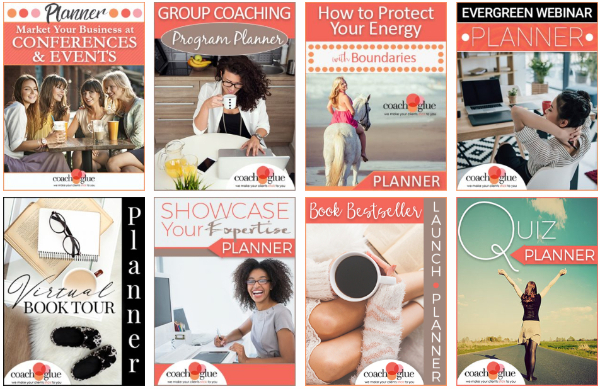 Each one has a focused purpose that will drive your business forward and help you reach new heights, so they're worth every penny just for that reason. But even better, once you've reached your milestone, repurposing your planner as a training tool for your clients is as easy as adding your own ideas and branding.
Another great thing about these planners it they're designed as rebrandable content, so you're free to use them as a basis for your programs, give them away to your clients, or even sell them.
There are so many things you can do with these and if you are reading this before the end of January you can use the special coupon code "2018" during checkout and you'll save $17 on every planner you choose.
Don't wait - check out their huge selection of planners right here
Make sure to use the coupon code: 2018
Just keep in mind that it expires: January 31st, 2018 at 11:59 pm EST
Thanks so much for reading. I appreciate you,
Lisa M Cope
PS. It doesn't matter, whether you're a coach, an online publisher or affiliate marketer, if you do any kind of business online there is no need to start from scratch when these rebrandable planners are available… and they're on sale, so why not take a quick peek and see what they can do for you, your business and your clients!
If you have any questions about any of the products or content in this post please let me know. I want you to be able to put them to good use and I'll be glad to help!
Need help: http://www.lisamcope.com/help