Topic: Getresponse List Building Program shows you how to add up to 10,000 new subscribers to your list in as little as 90 days!

Hello there,
In this post I want to talk to you a little bit about the new list building program from Getresponse. It's free to get started and it can take you from complete newbie to
expert list builder in a matter of weeks. Watch this quick video and then look below
to find out what is included in the program.
Attract up to 10,000 subscribers in 90 days for free!
Find out more and get started here!
With the Getresponse List Building Program, you will learn how to:
• Grow your contact base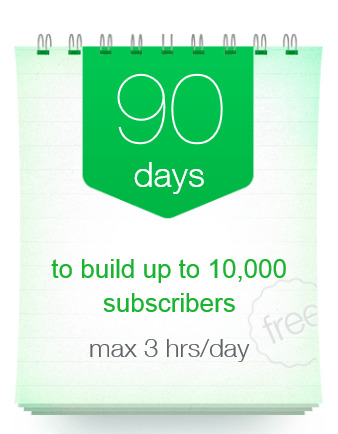 • Receive exclusive educational materials in each session:
video tutorials, presentations, tasks to complete
• Create beautiful newsletters
• Learn how to combine online marketing tools effectively
If you aren't familiar with Getresponse, it it a very powerful email marketing and autoresponder platform that allow you to create and mange campaigns from one easy to navigate dashboard. To take advantage of the free training you are required to  register for a free 30 day trial which you can easily cancel at anytime with not strings attached.
I have been using Getresponse for many years and I highly recommend it and when you take advantage of the free training along with the free trial you really don't have anything to lose and plenty of subscribers to gain!
Start your free trial and get access to the
Getresponse List Building Program at no extra cost!
By the time you complete the program, you'll have an eager audience of up to 10,000 subscribers.
Enjoy,
Lisa M Cope
Some of the links in the post above are "affiliate links." This means if you click on the link and purchase the item, we will receive an affiliate commission. Regardless, we only recommend products or services we believe will add value to our readers.