Hello and welcome to this week's Monday Minutes. Each week in this series I am going to share simple tips and advice that you can implement quickly to help your business become more successful.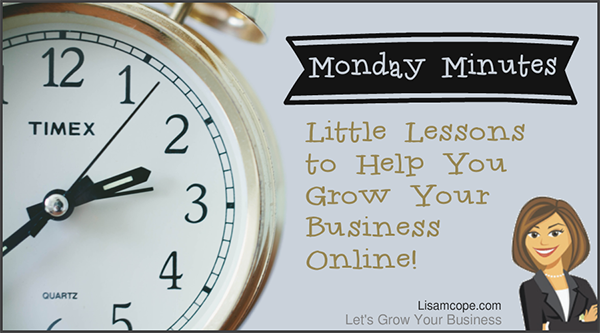 This week's tip is all about becoming more confident in your business!
Many small business owners struggle with low self-confidence, especially when they're first starting out. Low confidence can destroy your dreams and hold you back from the success you crave. Today I want to talk to you about three of the ways that low confidence might be impacting your business:
Your income level is "stuck".
You're not making as much as you want to and you're not sure why. Many money issues often come back to a lack of confidence. It might be that you're not asking your clients to pay what you're really worth or it might be that you won't launch higher-ticket products for fear no one will purchase them.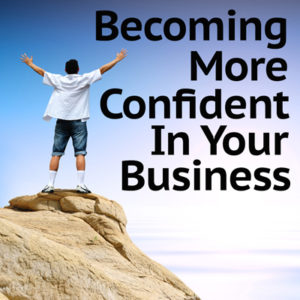 Developing your confidence is one way to boost your income. As your confidence increases, customers and clients will be even more attracted to your business. This can create a cycle of increasing confidence along with increasing income.
Accepting the wrong clients.
Clients know when your confidence is low. While most of them won't take advantage of this, there are some that will. These clients will be demanding and may try to haggle with you over price or convince you to do extra work for them.
Don't give into the pressure from bad clients. As your confidence grows, start looking for clients that will see you for the skilled professional you are.
You play small.
When you lack confidence, you don't let yourself shine. Then you end up missing out on opportunities that you really wanted to take like appearing as a guest on a podcast or participating in a joint venture with a business owner you admire.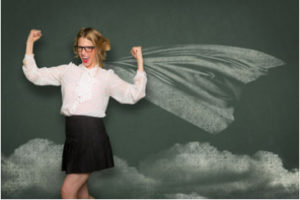 Playing small may feel safer but it can severely limit the growth of your business. Try challenging yourself to take one small risk each week. As time goes by, you'll find it gets easier to own your awesomeness.
The good news is that low confidence doesn't have to mean the end of your business. Learning about mindset and working to improve yours can help you develop the confidence you need to build a successful business.
If you like this post please comment, share and fill out the short form on this page to subscribe to my list so I can send you even more tips, information and blog updates that will help you grow your business online!
Thank you for reading,


Download your free pretty blog kit here:
http://lisamcope.com/pretty-blog-plan
Zip file - No strings - No sign up required!
Inside your pretty blog planning kit you'll get 21 tips for making your blog more visually appealing along with a printable worksheet, calendar and checklist that you can use to make your blog a customer converting machine.
Don't forget to check out this weeks sponsor White Label Perks Opens Your Source for High-Value White Label PLR Content
Save
Save
Save
Save
Save
Save
Save
Save
Save
Save
Save
Save
Save
Save
Save
Save
Save
Save
Save
Save
Save